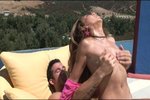 The asian babe wants to have sexual intercourse with the horny guy...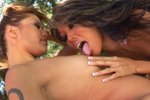 Two pretty girls do not keep their hands off each others tits while strolls through the park...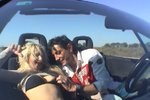 The couple became horny on each other during the ride! They make a pause with sexual ulterior motives...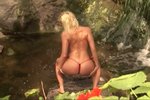 The blonde chick loves nature and the spring water at the waterfall is just a refreshment ! Her nipples are stiff because she becomes horny and hornier...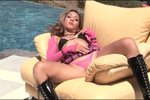 The asian babe fondles herself in front of the pool. She lures him into a "trap of lust"...